On February 11-12, 2022, in Dushanbe, a training on "Genomic Analysis" was held at the Atlas Hotel, in which more than 20 participants took part. The training was held within the framework of the UNDP GEF Project "Conservation and sustainable use of the Pamir-Alai and Tien Shan ecosystems for the protection of the Snow Leopard, and the sustainable life of communities."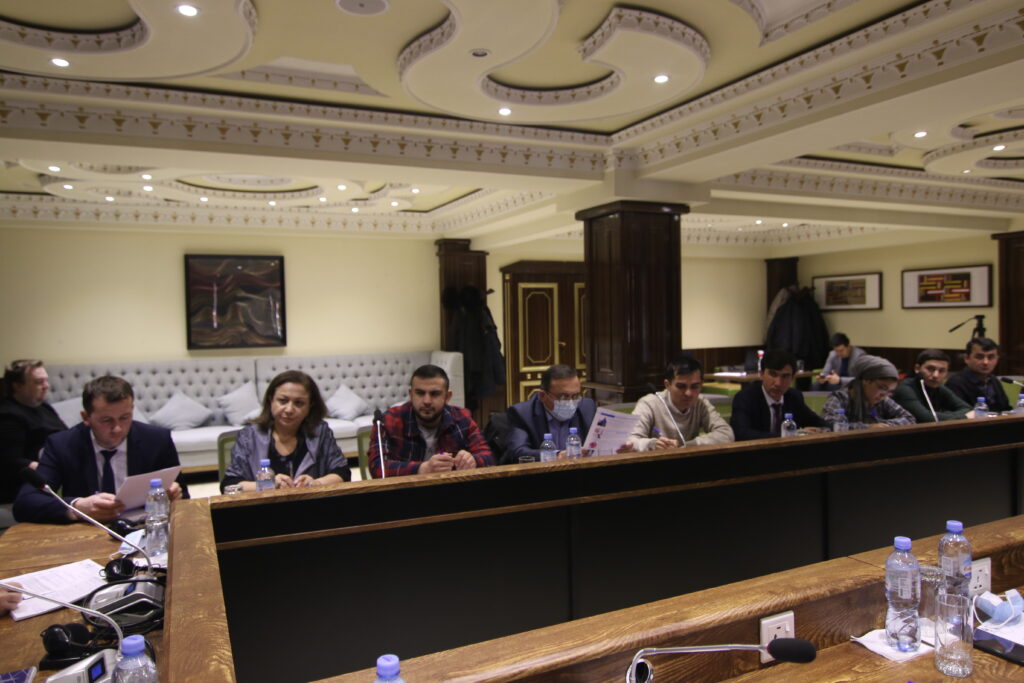 Welcoming words at the seminar were made by acting. project manager Novikova T.M., and vice-president of the National Academy of Sciences of Tajikistan Saidov A.S.
With an explanation on the topic of the training "Genomic analysis and its application", the head of the biological safety laboratory, Doctor of Biological Sciences, Professor Firuza Yusufovna Nasyrova, made a presentation.
The training was held online – videoconference with such trainers as:
Dr. Byron Weckworth Director of Panthera Snow Leopard and Conservation Genetic Programs.
Imogen Cancellare is a PhD candidate at the University of Delaware and a partner in the Conservation Genetics Program at Panthera.
Dr. Jan E. Janecka is Professor of Biological Sciences at Duquesne University.
The teaching methods are a mixture of online and distance learning in 4 parts.
The modules were developed as part of initiatives by Panthera, Duquesne University and the University of Delaware implemented in the countries of the range of the snow leopard and its prey.
The Genetics Training Module is designed to provide participants with a basic understanding of wildlife genetics in nature and its application to develop effective conservation programs for the snow leopard and its prey. The course largely serves as an introductory guide to more advanced techniques, analysis, and applications of non-invasive genetics, but covers a wide range of topics relevant to leading approaches.
The training started with a general description of the potential and usefulness of genetics in wildlife conservation. Real-world examples were presented of the application of these methods to improve species conservation and management. The basics of non-invasive specimen collection, laboratory processing, and molecular approaches to species, sex, and individual identification were then reviewed. Cutting-edge advances in the use of next-generation sequencing were also presented. The course resulted in an open discussion about the expanded use of the acquired knowledge, practices and methods in the countries of the range, and discussed the main goals, opportunities and challenges.